Were you looking for reliable CV service reviews and found this website? I'm glad to see you here! I'm Micheal Gilmore, a career advisor and former resume writer from Dallas, Texas.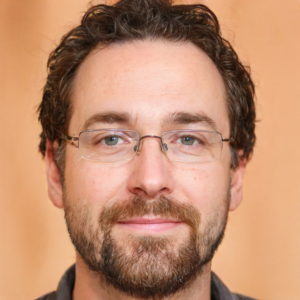 You might be wondering: "What does a Texas guy have to do with reviews for UK job applicants?" I currently live in the UK and I found the job application process here quite peculiar.
I already had extensive experience as a career advisor and resume writer, but I found the CV format very strange and stiff. So I used a few writing services and failed to get a CV that I liked. I realized that most writing services here based their work on the same template, which I found underwhelming.
It was also quite difficult for me to find a decent service for an affordable price. I realized there was something missing: reviews by real users. Many UK job applicants don't realize that they have every right to use CV writing services. When they get a CV online, they are afraid to share their experiences, thinking that they did something wrong by ordering the content online. I'm here to change that. You should know that many people get CVs, resumes, and LinkedIn profiles from online services and don't hide that fact.
Let's say that a successful project manager bought a CV to apply for a job and the management of their company finds out about it. So what? Unless the employee lied about something in the application, they won't mind. It's not like they are publishing original content under their name, and it's not like they are violating copyright principles.
---
FEATURED ON

---
I started this reviewing service for two reasons:
Help UK job applicants to find the best CV writing services, and
Provide a safe space for them, where they can share personal experiences and get advice from others.
You'll notice that I'm not picky with the services I review. There's space for each website on my list, since I want to make this website an ongoing project. If there's a site that I haven't reviewed, you can suggest it and I'll check it out as soon as possible.
My team and I review CV writing services only after ordering content there. We usually order CVs, but sometimes we get a package that includes a cover letter and/or LinkedIn profile. We do our best to analyze the services from different aspects, so our readers can decide if it's the right choice for them.
I will never tell you something like "Go hire this service" or "Never hire this one." I'm only here to give my honest recommendations based on personal experience. The final decision is still yours. I recommend everyone to check different reviews, compare the prices and quality levels, and choose the site that gives the best value for the money they plan to spend.
As a professional career advisor, I also use this website to share tips for job applicants. I want to help everyone to get not only through the first stage of the job application process, but through the interviews as well. I want to help everyone to get hired for the position they target!
---
Rating algorithm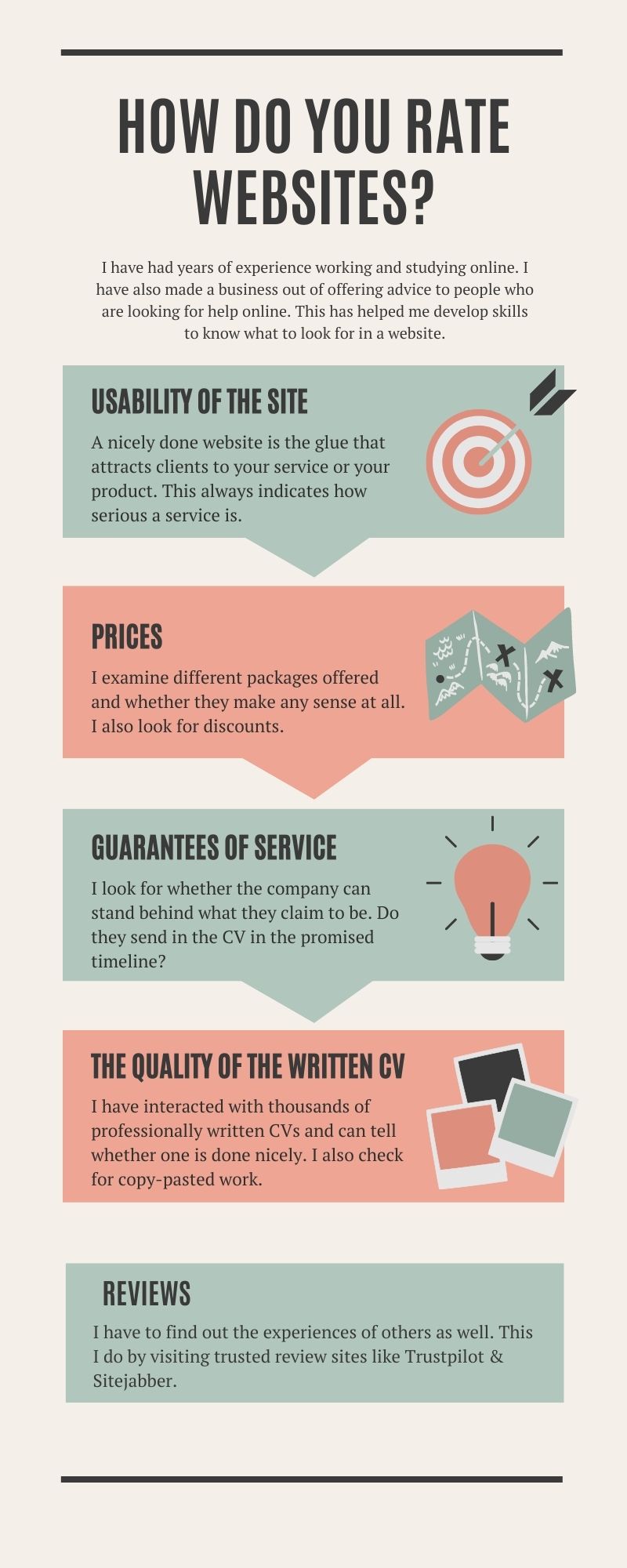 Sincerely, Micheal Gilmore