CityCV is an "award-winning international career consultancy." What awards has it won? Several are listed: Best Hospitality CV, Best Finance CV, Best Executive CV, etc. These are TORI awards.
I'll be honest with you. I've been researching the professional CV writers industry for a long time, and this was the first time I heard of such awards. The awarded resumes looked really good at the TORI website. But you know what? CityCV.co.uk is not mentioned anywhere. This is a resume reward; it has nothing to do with CVs.
I don't know how City CV got its rewards, but they aren't supported by facts. My assumption is that the website is full of false claims.
Of course; I'm always willing to check if a service is good… for real! I ordered a CV here, and I'm ready to share my review today.
Offered Services
The list of services: CV writing, LinkedIn profile writing, Cover Letter Writing, Career Coaching, Career Transition Coaching, job Interview Coaching and Executive Coaching.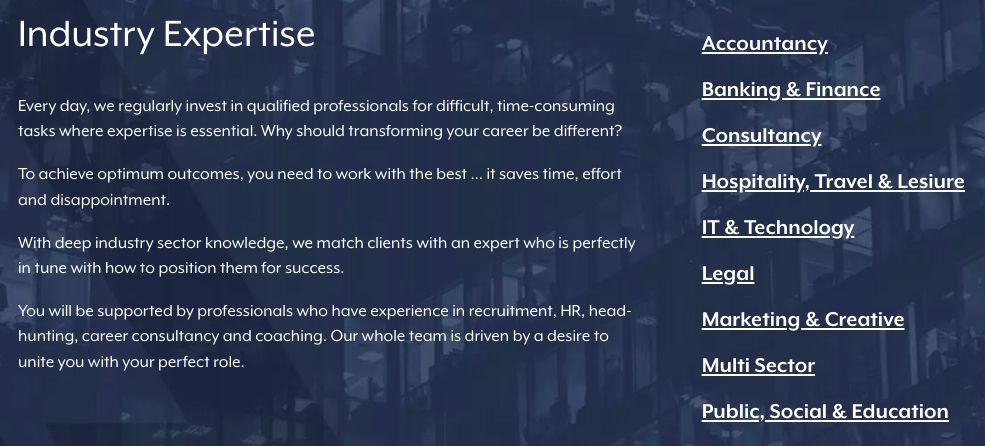 The founders of the website use big terms, such as bespoke CV, interview-generating CV, targeted letter, speculative letter, and so on. It's not particularly clear what you get with each service.
Nevertheless, the list of services seems okay. You can order any type of document on different levels: 0-9 years, 10+ years, and executive. The price will vary depending on the level you choose.
Prices, Discounts and Special Features
The prices are clearly listed at the CityCV website. They are crazy expensive. And I mean CRAZY expensive.
An executive CV costs from £799.
They have a service called The Works – Board, which costs staggering £2799. With it, you get 10 hours of coaching that are tailored to your personal needs. I wasn't able to try this service. It's too expensive for me, and this interview is not sponsored by anyone.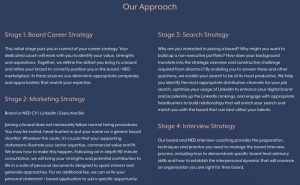 But I had to try the service before I could review it. So I decided to order a CV for a candidate with 0-9 years of experience. It costs £599. It's still a high price, and there are no discounts.
Writer Certifications and Service Guarantees
I appreciated the "Our Experts" section on the website. It lists the writers, along with their qualifications. All of them enlisted important positions related to the HR industry. For example, Rachel is a former legal partner, recruitment and training manager for a commercial law firm.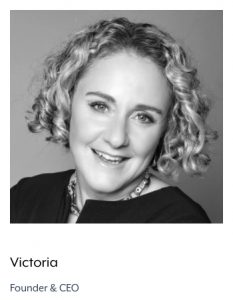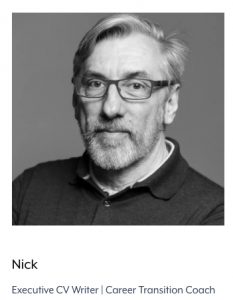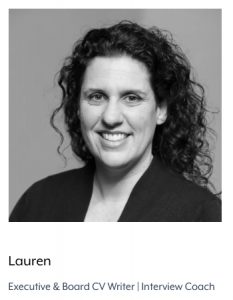 BUT!
There's a big but!
There are no surnames. The service only shares the names of its writers. This means that you can't research them online, and you can't access their LinkedIn profiles to see if they are real. It's easy for a service to make these things up, manipulate a few profile images, and make it look like it's a truly professional agency.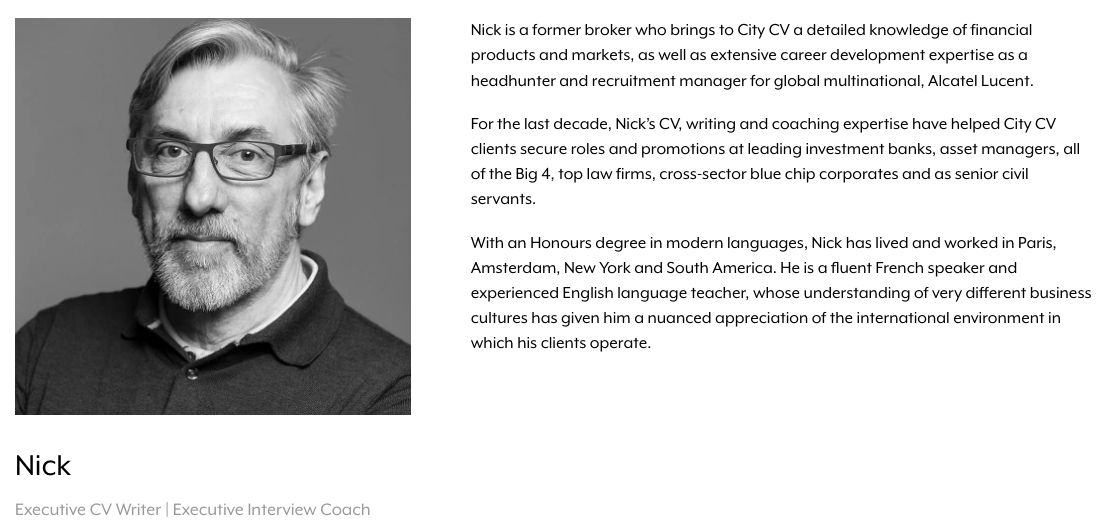 Quality of the Ordered Product
Let me start by saying that the CV wasn't too bad. It was visually appealing. The writer used purple to outline the borders, so it gave it a unique touch that still looked professional enough.
The content, however, wasn't impressive.
City CV made me believe that I would have a one-hour consultation via Skype or phone. The writer never called. I reached out to the customer support, but they never answered my message. When I received the CV, it was just okay. It was NOT worth the small fortune that I paid. You can tell how frustrated I am for spending money here, right?
Meeting of Deadlines
7 working days is the standard deadline. There is an option to get speedy 48-hour delivery. For that, you have to call the phone number provided on the website. I didn't try that, since the standard deadline was already too expensive for me.
Yes; the writer met my deadline. The CV was ready in seven working days. However, I never got that consultation that I was supposed to get immediately after placing the order. Apparently, the writer didn't have time for that.
Trustpilot
Account at uk.trustpilot.com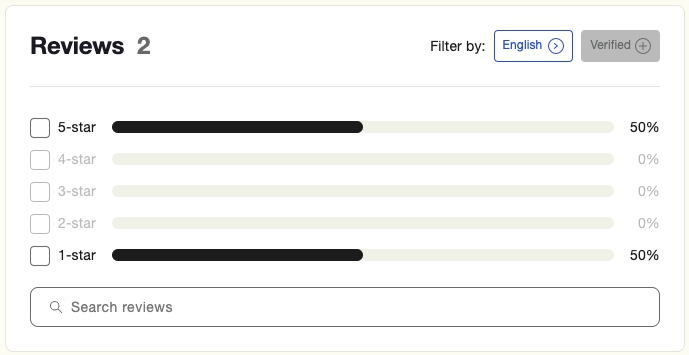 Let me tell you a bit about the City CV reviews I found. Based on my experience, I must say that I find the negative feedback to paint the true picture about this company. There's nothing about City CV that would make me give them 2 or 3, not to mention 5 stars.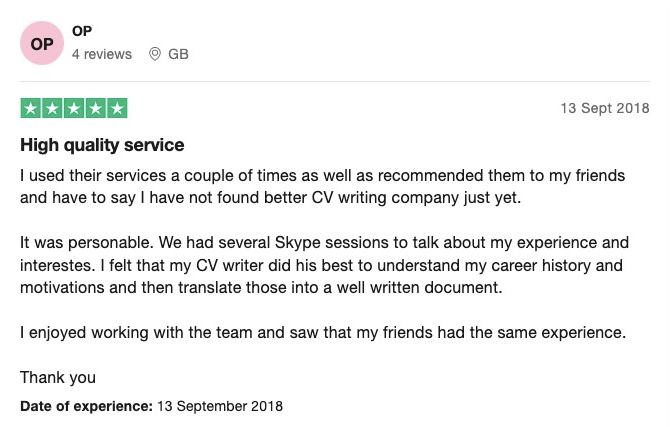 If you take a closer look at it, you'll see that the comment looks too exaggerated. "I used their services a couple of times" is not a good thing to say about a company that's supposed to help you land a job. If they did their job well, why did you use it so often?
On top of that, the review mentions several Skype sessions, when I didn't even manage to get one with the company. The person even goes on to say that their friends use it and everyone is happy with it. Where are the testimonials from other people and why is this the only good comment I could find online?
The strangest thing is that this company, one that exists for so long now, has only 2 reviews on one of the most trusted testimonial websites. In my opinion, this is because of the prices. I don't see CityCV as a service that job seekers use often. What job seeker has the fortune to spend on this company when they are actually looking for a job?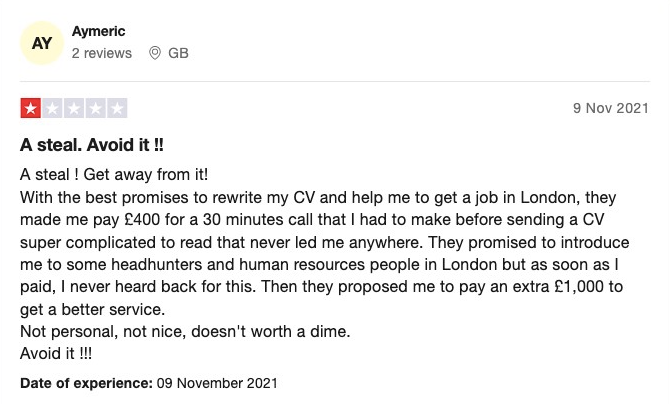 Now, the negative comment is more detailed and sounds much more realistic. This person talks about their experience with the company, and shares details like prices and extras that CityCV offered to them. Apparently, the company does offer a video call to some of its customers, but even this person was infuriated with what they delivered to them.
In his case, the company asked for even more money in addition to the highly expensive CV service to provide what he needed.
While my experience is unique and not the same as any of these two, I must say I'm on the negative reviewer's side. There's no chance that a top service has 2 comments dating from 2018 and 2021 on TrustPilot and nothing more!
Key Takeaways
CityCV.co.uk is one of the most expensive writing services I've used so far.
If you've been reading my reviews, you already know that I have a rule: the most expensive service doesn't have to be the best one. This agency proved me right. It's definitely not the best in terms of quality.
There are many unsupported claims on the website, which make it look unprofessional.
I would pass on this one.
Users City CV Reviews