So far, I've checked numerous CV companies. The design of this one came as a surprise. It is so plain and poorly organized that it doesn't even resemble a CV writing service. In fact, I had a hard time figuring out what exactly they offer and even harder to figure out the prices. But, that became irrelevant when I started reading cv London reviews.
I can tell you this right away and with certainty – CVLondon is not a popular company. There aren't many cv London reviews you'll be able to find because it's not something that everyone can afford. But those few that I found (I'm talking about comments outside of their website), are mainly negative.
But, first things first. Let's see what they offer first.
Offered Services
It took me some time to come up with their full service list. I recommend that you check the order form – it's a fast way to see the rates and services without having to check several pages. You don't have to order – they are right there when you open the form.
There are three services you can get here. They all start with a CV order. You cannot get a LinkedIn profile makeover or a cover letter unless you get them in a package with a CV. It's a bit frustrating and unfair to those who don't want all products.
The company also offers Interview Skills Training via Skype video. Interestingly, while most companies that have such offers charge more for it than for CV writing, at this service, all prices are similar – and all of them are high.
Prices, Discounts and Special Features
I was very angry with their pricing system. They mention one price on the homepage and another in the order form. Here is what you'll be paying if you order here:
CV only at £249 for weekdays
CV, Cover letter, and LinkedIn at £299 for weekdays
Professional CV Face to Face Service – £349
Professional CV, Cover Letter & LinkedIn In-Person Face to Face Service – £399
Interview skills training on Skype – £350 for 2 hours of coaching
Graduate CV only at £199
Graduate CV, Cover Letter, and LinkedIn at £249
When you make any order, you're entitled to a call on Skype regarding that order. This is a very strange system of organizing products, and even though they have personalized the experience quite a lot, the prices are still more than I expected them to be.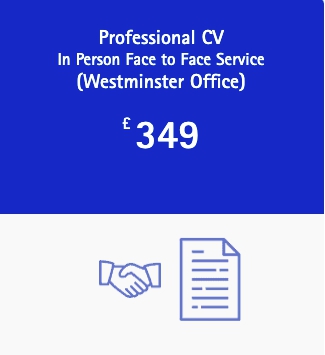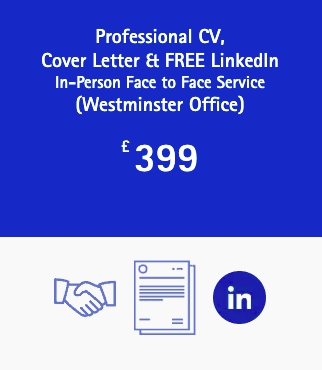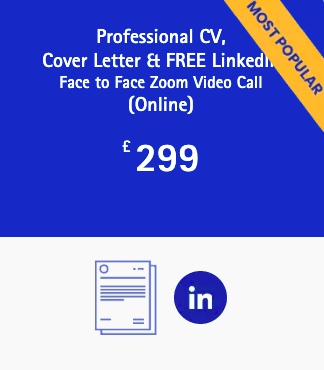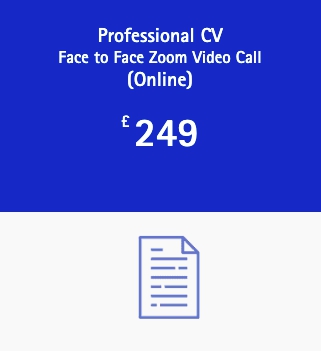 Writer Certifications and Service Guarantees
As I said, the website is one of the worst out there. The biggest reason for it is that they have no information about the writers, the guarantees, certifications, or even details about the company. It makes you wonder if they are legit in the first place.
Expect no guarantees, really. I know this because I tried to get a revision and was never granted one even though I paid so much for the product.
Quality of Ordered Product
I ordered a package to test the quality of their CV, cover letter, and LinkedIn profile. It wasn't all bad – but it was definitely not worth my time or my money. First of all, I was really sceptic about ordering in the first place. The company looks really unreliable since they didn't bother much to create a good website or offer some guarantees.
Secondly, the quality was average. Yes, both the CV and cover letter were custom, but they were far from impressive. They organized my CV all wrong and didn't emphasize the most relevant information. It's as if they gave it a nice try, but the person working on it was evidently not someone great at writing these kinds of things.
Meeting of Deadlines
There are some mishaps on behalf of the service mentioned in comments, but I did not have this problem on CVLondon. I received my package a day later, which was refreshing because most wait for a couple of days. But, I'd rather wait for 2-3 days and get high quality than get it bad right away.
Key Takeaways
Many things about this company are annoying from the start. First, their badly organized, secretive website. You cannot find or understand most things there. Secondly, the fact that they hide any existing guarantees and don't tell you anything about the company and writers. It's infuriating that they combine the three services they offer without giving you the option to pick a cover letter or LinkedIn profile individually. It's bad enough that they only have three things to offer, but the worst part is, what they deliver is far from impressive.
Users CvLondon.net Reviews